Journal of Oral Implantology
An AAID Member Benefit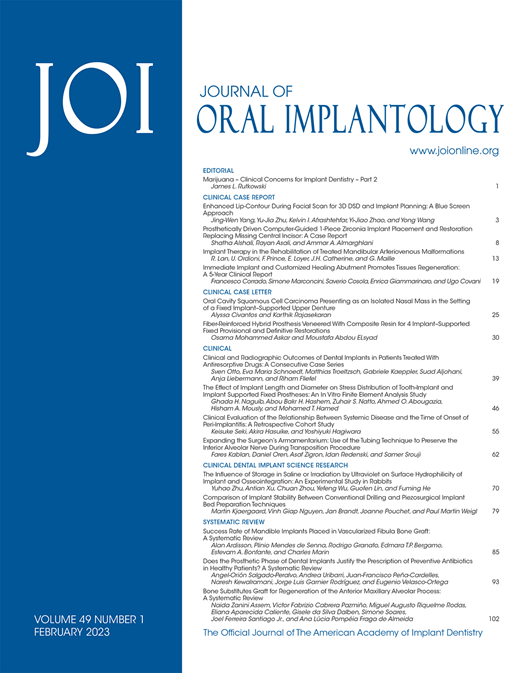 As the official publication of the AAID and of the American Academy of Implant Prosthodontics, the JOI provides valuable information to general dentists, oral surgeons, prosthodontists, periodontists, scientists, clinicians, laboratory owners and technicians, manufacturers, and educators. Implant basics, prosthetics, pharmaceuticals, the latest research in implantology, implant surgery, and advanced implant procedures are just some of the topics covered.
The JOI distinguishes itself as the first and oldest journal in the world devoted exclusively to implant dentistry. It was first published in November 1954 as the Journal of Implant Dentistry. For 50 years the respected, peer-reviewed AAID journals have published:
Scientific Articles
Original Research
Clinical Reports
Comprehensive Reviews
Editorials
Letters
Special features include new product information, brief technical communications, international reports, continuing education articles, and more.
AAID members receive a subscription to the printed magazine and digital access to its archives. For more information about subscribing, submitting an article, or advertising in the Journal of Oral Implantology, visit the Journal's official website.
JOI Glossary of Terms
Looking for a reference term? Check out the Glossary of Implant terms.
Interested in advertising? Contact Onkar Sandal.