AAID Staff
The American Academy of Implant Dentistry (AAID) is the leading membership organization of implant dentists in the world. The headquarters is located in Chicago, Illinois, in the American Dental Association building, placing it at the heart of the dental profession. The AAID provides resources to those seeking information about oral implantology, including oral health professionals, the public, and the media.
AAID Staff
Meet the team at AAID
AAID Foundation
The AAID Foundation was founded in 1982 with a mission to further the science of oral implantology through research and education, and to support the delivery of implant care through charitable efforts. The AAID Foundation is a 501(c)(3) public charity that awards grants each year to dental students and those in post-graduate and residency programs. In 2019, the Foundation launched Smile, Veteran! program to help those who have served our country with the opportunity to access and receive dental implant services.

The Foundation is supported by generous donations from AAID members and corporate sponsors.
American Board of Oral Implantology (ABOI)
The American Board of Oral Implantology/Implant Dentistry (ABOI/ID) was chartered in 1968 by the American Academy of Implant Dentistry. The Board's mission is to elevate the standards and advance the science and art of oral implantology/implant dentistry by encouraging its study and by improving its practice. In fulfilling its purpose and objectives, the Board emulates the American Dental Association's Requirements for National Certifying Boards for Dental Specialists.
Sharon Bennett
American Board of Oral Implantology/Implant Dentistry
(312)335-8793
Interim Executive Director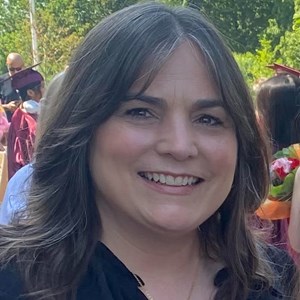 Jenna Tucker
American Board of Oral Implantology/Implant Dentistry